Living Links is on its way to creating and improving the social and environmental connections across Melbourne's south east by working with Councils, Government agencies, community groups and corporate organisations.
Living Links is working to make this landscape a world-class urban ecosystem benefitting residents, businesses, visitors and the environment.
To continue this work, we need your support!
If you are a corporate organisation, local business or philanthropist who values the environmental and social health of the Living Links area, then we want to partner with you.  Living Links adopts a flexible approach to investment and is able to consider the individual needs of all prospective partners.  Living Links can tailor a project that meets your needs and helps you attain your goals.  By investing in Living Links, you can gain:
– Tangible on-ground results for your investment
– Profile for your investment and green credibility
– Staff involvement in planting days and other field-based activities
– A practical demonstration of corporate social responsibility and leadership within your industry and for the community
Interested businesses or supporters should contact the Living Links Coordinator on 03 8781 7900.
Some examples of Living Links partnerships and sponsorships from recent years are:
---
EPA Victoria
Living Links secured $100,000 from the Environment Protection Authority's 'Inspiring Environmental Solutions' program for works within the River Gum Creek Reserve in Hampton Park.
The money comes from a pollution penalty placed by EPA on a landfill company.  The works consisted of enhancements to the natural waterways and bird habitats and local community education such as the installation of a series of educational signs.
---
Lumo Energy
Lumo Energy donated $30,000 to Living Links for environmental enhancement works on Mordialloc Creek. This investment was matched by the City of Kingston and $60,000 was used to transform the George Woods Reserve in Mordialloc.
---
Jemena
Jemena (formerly Alinta) is an Australian infrastructure company that builds, owns and maintains a combination of major electricity, gas and water assets. It seeks to minimise environmental impacts in all of its operations and services, and promotes environmental awareness through staff education programs.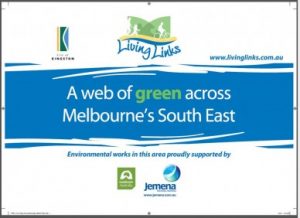 Jemena contributed to Living Links in the City of Kingston, including a successful Dune Restoration community planting day, and also weed control and revegetation works on the lower Mordialloc Creek.
---
Mobile Muster
Mobile Muster is a network of over 3,500 collection points across Australia which enables over 122 tonnes of components from discarded mobile phones to be recycled.
Mobile Muster contributed to a Living Links project to rehabilitate coastal vegetation and reduce coastal erosion on the Kingston foreshore at Chelsea.
---
SP AusNet
Local electricity distributor, SP AusNet has been a regular contributor to several of the major catchment programs in the Port Phillip and Western Port region. It contributed to a Living Links project to rehabilitate natural bush areas on the Dandenong Creek Corridor at Glen Park in the City of Maroondah.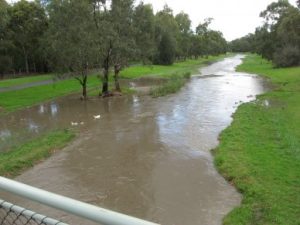 SP AusNet strives to be a leader in the management of environmental issues associated with energy delivery infrastructure for gas and electricity networks in Australia. It is committed to creating a sustainable business that balances the environmental, economic, and social needs of today with the interests of future generations.
---
Victoria Electricity
Each year, Victoria Electricity's Eco-Gold Environmental Fund seeks out individuals and groups with environmental interests, helping to nurture their work within the community.
This funding has reached out to re-vegetation projects, environmental education and research programs, and other initiatives actively supporting positive environmental change, and Victoria Electricity staff also take direct action in sustainability projects. Some of its flagship environmental investments have included the Panatal World Heritage site – one of the world's largest freshwater wetlands in South America.
Victoria Electricity contributed to Living Links by funding rehabilitation works on the lower Mordialloc Creek in the City of Kingston.
---
Melbourne's South East
Melbourne's South East was a foundation organisation of Living Links who played a key role in the Dandenong Creek Corridor Project.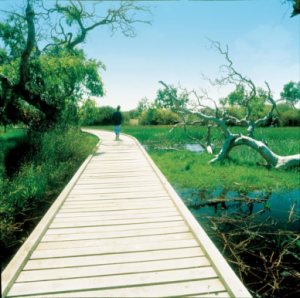 The Dandenong Creek Corridor project was the first phase of Living Links as we know it today. It was a pilot project that analysed the economic assets along the Dandenong Creek Corridor to facilitate collaborative planning among Councils and other agencies. The aim of the project was to optimise the economic and social benefits of the major environmental asset that is the Dandenong Creek for economic development. The Dandenong Creek Corridor Project, sponsored by Melbourne's South East was effectively an early pilot to the current Living Links Master Plan.
Melbourne's South East pursues and facilitates multi-partner collaboration for its economic benefits – in a similar way that Living Links pursues and facilitates collaboration for its environmental benefits.