5 April 2019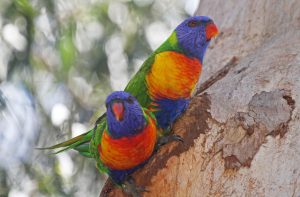 Thanks again to everyone who participated in the Aussie Backyard Bird Count during October (National Bird Week) last year. We've now received our full report from Birdlife Australia describing the results specifically for the Living Links region (i.e. the Dandenong Creek catchment). Here is a summary of the results:
1,410 observers participated in the bird count, submitting 2,398 checklists
Submitted checklists ranged from between 1 and 34 per registered user (average of 2.7 per registered user)
The combined duration that observers surveyed over was 750 hours and 5 minutes
The number of birds recorded ranged from 1 to 2,111 per registered user, with an average of 65 birds recorded per registered user
A total of 58,708 individual birds were observed and recorded during bird week (Figure 1, Table 1)
192 bird species were recorded (Table 1)
The reporting rate for species (percentage of surveys a species was detected in) ranged from 0.04% to 55.38% (Table 1). Species which had lots of individuals detected but were associated with a low reporting rate indicates that multiple birds were detected within single surveys (i.e. seen in large flocks).
28 registered schools (kindergarten to high school) participated in the Aussie Backyard Bird Count within Victoria which comprised of 279 participants submitting 86 checklists totalling 2,954 birds counted representing 103 bird species
The map below shows how the surveys were distributed across the Living Links region: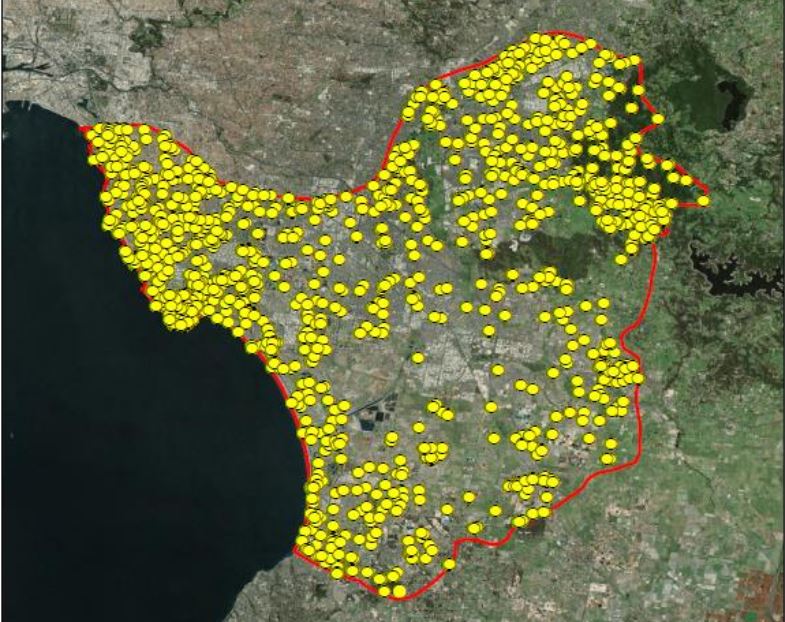 So what birds did we find? The graph below shows the top ten bird species most commonly recorded in the Living Links region during the 2018 survey (* indicates introduced species):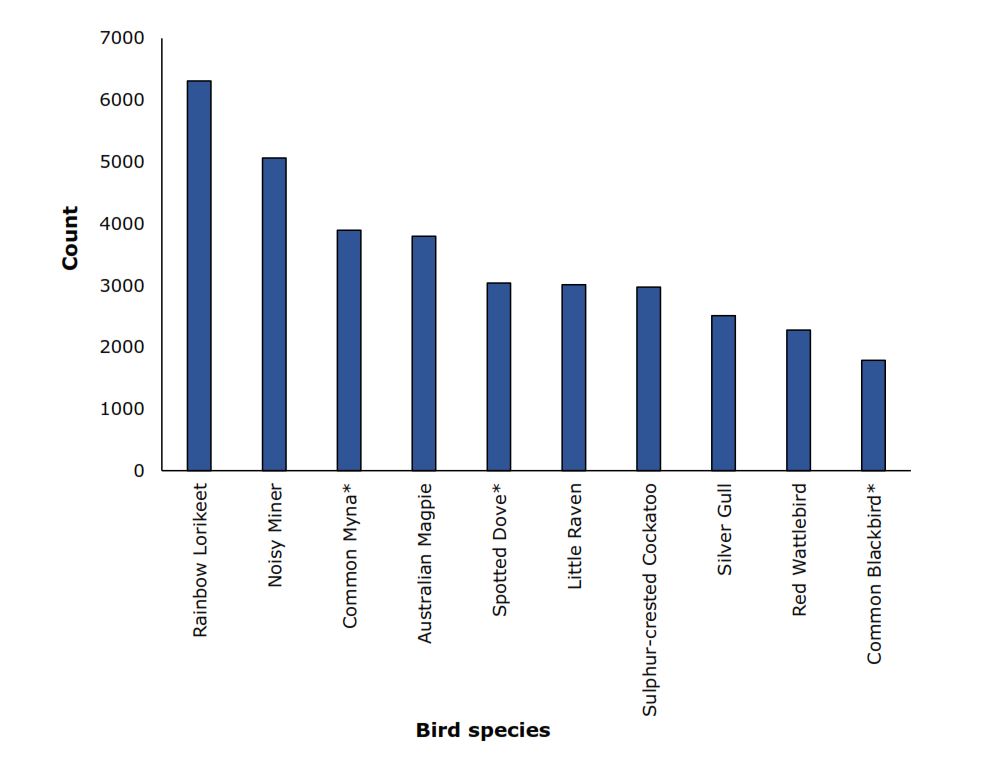 Like last year, the Rainbow Lorikeet was the most commonly counted species within the Living Links region and was also the most frequently counted bird nationally. In fact, seven of the most commonly detected bird species in the Living Links region were in the top ten most commonly recorded species nationwide.
A total of 21 threatened species were also recorded during the survey week, shown in the table below: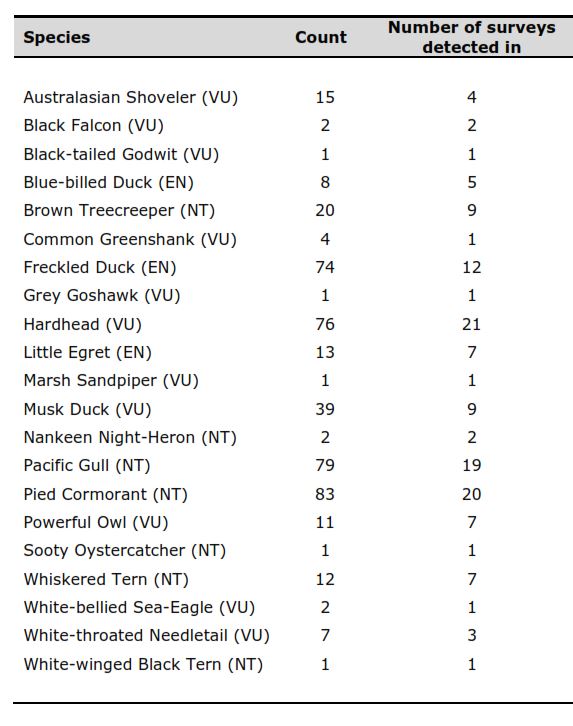 To learn more, download the full report here: Aussie Backyard Bird Count 2018 Results: Living Links Region
The 2019 Aussie Backyard Bird Count will be held 21-27 October. Keep an eye out for our Backyard Bird Discovery Walk series, where you can learn about local birds and practice using the survey App. But in the meantime, you can continue to make a valuable contribution to citizen science by participating in each seasonal Birds in Backyards survey (the Autumn survey is currently underway), or contribute any day of the year via Birdlife Australia's Birdata portal.
Photo: Rainbow Lorikeet, Ian Moodie