17 January 2020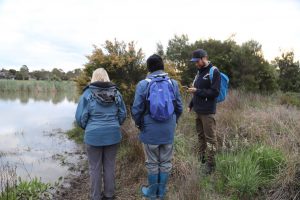 Calling all non-profit environmental and recreation groups with an interest in the Dandenong Creek corridor!
Living Links is offering small grants (up to $2000) for groups to run public events before 30th June 2020. Eligible events will raise awareness and appreciation of this important corridor, and/or the natural values found along it. Topics of last year's events included nocturnal wildlife, birds, frogs, water bugs and bats. Other topics could be fungi, insects, fish… or something else!? We are also open to recreational-based ideas to encourage more people to use the Dandenong Creek trail or visit the parklands along the creek – for example guided walks, bike rides, nature play or outdoor games. If unsure, please get in touch to discuss your idea. Items eligible for funding include guest presenters, venue and equipment hire, catering, educational materials/handouts, etc.
Please contact the Living Links Coordinator, Sarah Maclagan, at sarah.maclagan@ppwcma.vic.gov.au for further information or for a copy of the simple application form.
Funding is being provided through the 'Transforming the Dandenong Creek corridor into a world-class urban Living Link' project funded by the Victorian Government.
Below are some photos from last year's events.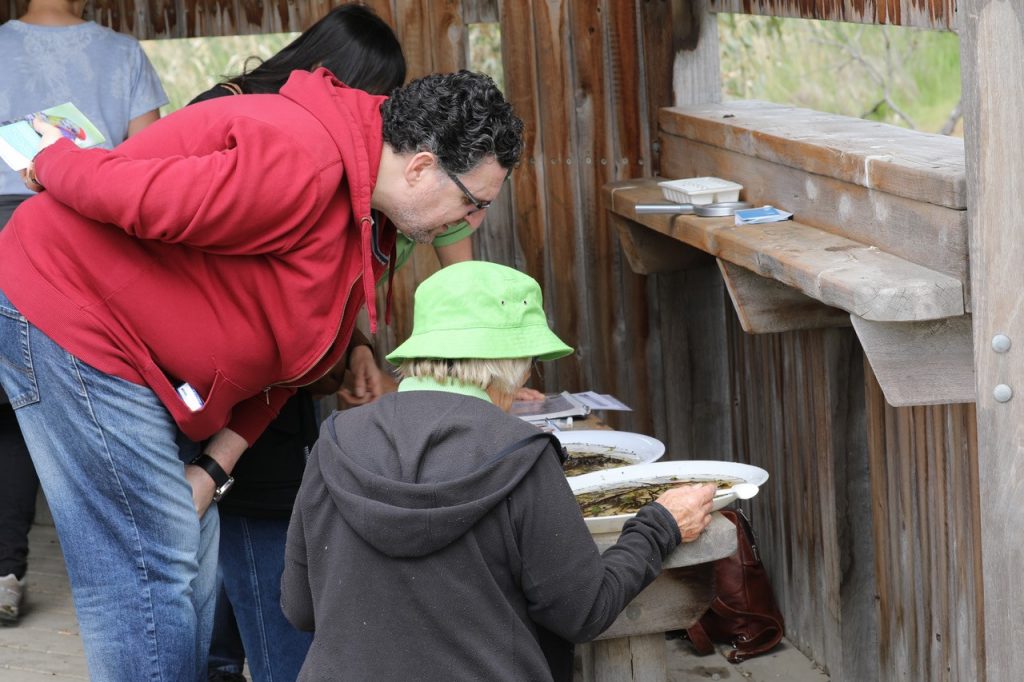 Identifying water bugs during the WaterWatch and bird walk – Greater Dandenong Environment Group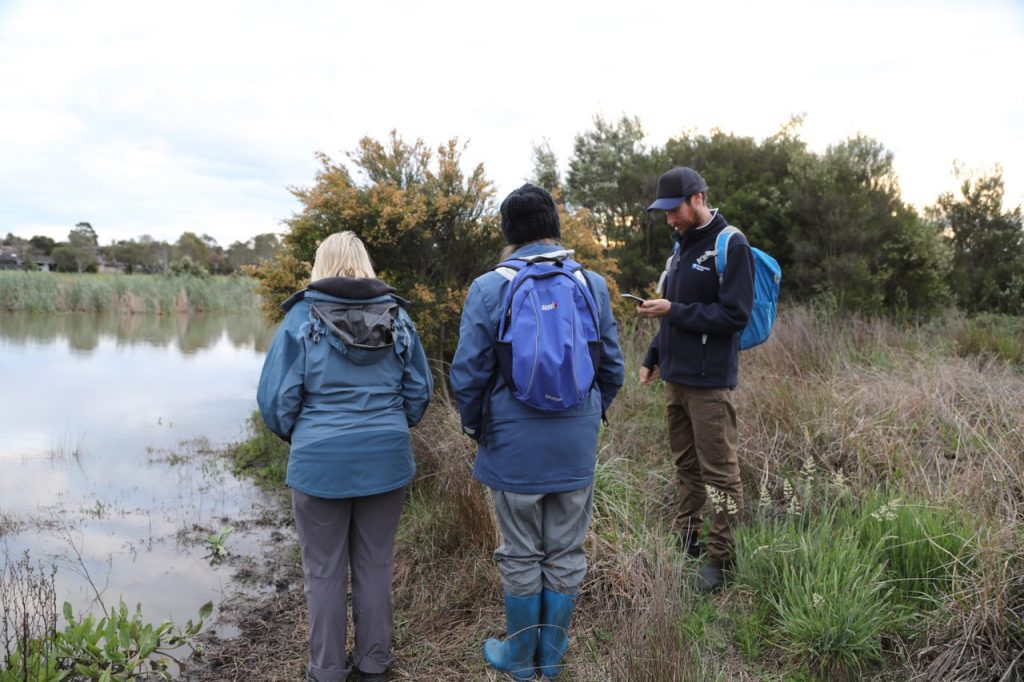 Learning to use the Frog Census app to monitor frogs – Greater Dandenong Environment Group and Melbourne Water