18 April 2019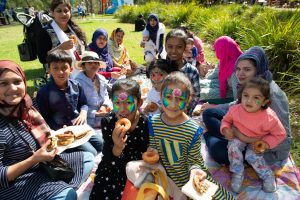 What a fantastic day we had last Thursday 11th April at the second Discover Dandenong Creek Festival. The weather was perfect and 800 people of all ages and backgrounds gathered in Tirhatuan Park, Dandenong North for a day of wild fun and discovery. There was traditional Aboriginal dancing, face-painting, nature craft, science activities, carp fishing, waterbug identification, native fish and frog displays, a guided wetland walk, roving performances and a live native animal show! Check out 100+ photos here.
The purpose of the festival was to celebrate the natural wonders of the Dandenong Creek. It is a very important waterway for Melbourne' south-east – not only because of its considerable environmental values (such as providing habitat and connectivity for wildlife), but also because it offers so many of Melbourne's residents an opportunity to connect with nature on a daily basis. The event was also timed nicely to coincide with the start of Nature Play Week, which aims to reconnect kids with nature and the outdoors.
The festival was jointly hosted by the City of Greater Dandenong and Living Links, as part of the $1M project funded by the Victorian Government's Our Catchments, Our Communities initiative to transform the Dandenong Creek corridor into a world-class urban Living Link. By June 2020, the project will have improved environmental values at 38 priority sites along the creek corridor and engaged over 2000 people to better understand and value the natural values of this important waterway.
Thanks especially to Lauri and Jeanette from the Victorian Department of Land, Water and Planning (pictured below) who are our working hard behind the scenes to manage this funding source that has been such a wonderful boost to Living Links!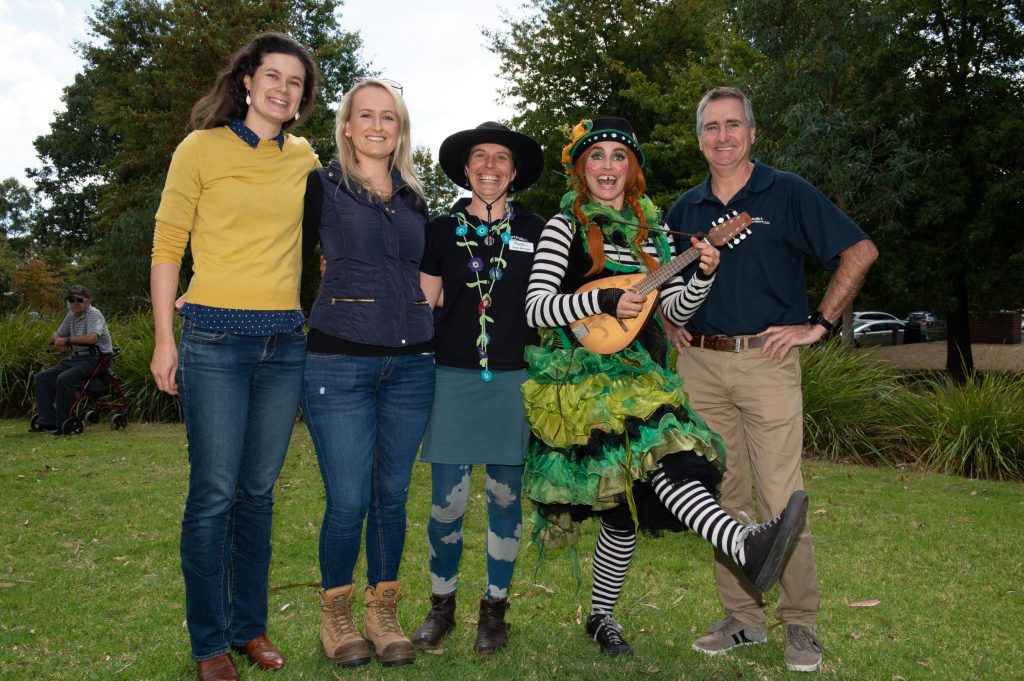 Left to right: Lauri and Jeanette (DELWP), Sarah Maclagan (Living Links Coordinator at PPWCMA), Lilly Pilly Green (Zucchini Clan) and David Buntine (PPWCMA CEO).