31 October 2019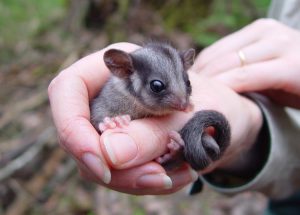 Date/Time
Date(s) - 31 October 2019
6:30 pm - 8:45 pm
Location
Docklands Library
A lot is being done around the Melbourne area to protect habitat and most threatened species. This is a chance to hear the extraordinary stories and projects from people working to save species from extinction.
David Wandin, Wurundjeri Elder
David will discuss the history of Wurundjeri, including his involvement of bringing cultural burning and traditional land management back to local landscapes.
Ben Cullen, Trust for Nature
Ben is the Regional Manager of Port Phillip & Westernport (Greater Melbourne) and will discuss how Trust for Nature has been working with private landholders to protect some of the area most endangered species.
Dr Lindy Lumsden, Arthur Rylah Institute 
Lindy is a Principal Research Scientist and wildlife ecologist from the Arthur Rylah Institute (DELWP) and will discuss the fascinating lives of the many bat species that call Melbourne home, the habitat features they need to survive, and the Institute's research which is contributing to the conservation of the critically endangered Leadbeater's Possum.
Dr Dan Harley, Zoos Victoria
Dan is a Threatened Species Biologist and will discuss how Zoos Victoria is helping to recover two of Victoria's faunal emblems: the Leadbeater's Possum and the Helmeted Honeyeater.
Register: https://www.trustfornature.org.au/sin2019-bringing-the-bush-to-melbourne
This event is being hosted by Trust for Nature. For information go to trustfornature.org.au or call Ben Cullen on 0407 044 821 or email benc@tfn.org.au
Photo: Leadbeater's Possum, Zoos Victoria