1 April 2019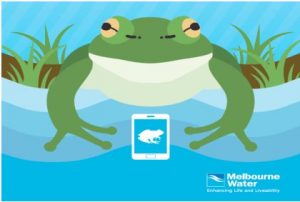 Map Unavailable
Date/Time
Date(s) - 1 April 2019 - 30 April 2019

April is one of the key months (along with August, October and November) to listen out for frog calls and help monitor the health of local frog populations.
Frogs play an important role in the waterway ecosystem and are easily affected by changes to their environment. They breathe and drink through their skin, which makes them sensitive to drought and pollution. For this reason, frogs are valuable as ecological indicators of the wider health of our local environments.
The Frog Census, established in 2001, is a community-based monitoring program managed by Melbourne Water. Through this citizen science program, far more data can be collected on
the state of our frog populations than would otherwise be possible.
Frog Census data is valuable because it:
helps to greatly improve our understanding of the health of our waterways and wetlands
helps us understand frog population trends
is used to influence and inform management and planning decisions made by Melbourne Water and other organisations concerning waterway health.
You can get involved in Frog Census in a number of ways:
1. Record frog calls each year during fixed 'Frog Census months' (April, August, October, November – see below). Go 'frogging' and visit and explore a range of sites for calling frogs during these time periods.
2. Organise a longer-term Frog Census repeated survey program in a specific site in the local area by collecting data for a year or more. This frog monitoring program could be organised with the help of community groups or  schools. (It's also worth checking in with Melbourne Water to see if there is already a survey group in your area that you could join).
3. Casually record and report frog calls whenever you hear them, throughout the year.
Visit the Frog Census website to download the Frog Census App and Handbook, and to discover how to safely and effectively monitor frogs, including key tips on establishing a long term, site-specific monitoring program.
For more information: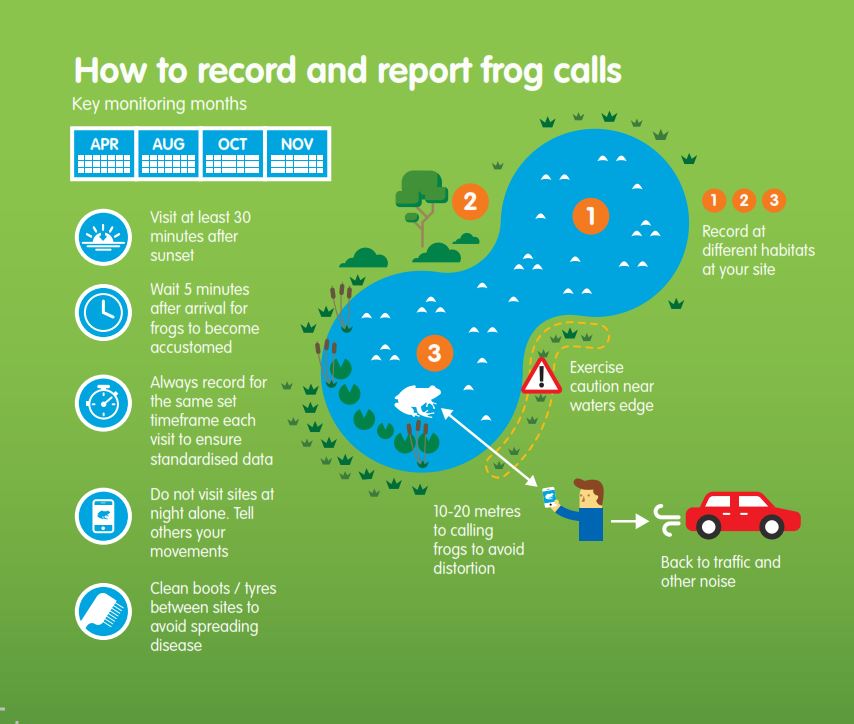 Image from Melbourne Water's Frog Census Handbook