12 April 2018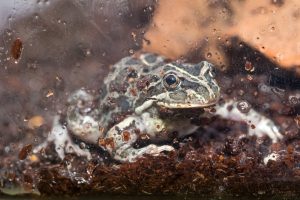 Date/Time
Date(s) - 12 April 2018
8:00 pm - 9:00 pm
Location
Maroondah Federation Estate
Learn about the frogs of Dandenong Creek during an informative presentation by David De Angelis.
First Friends of Dandenong Creek (FFDC) is pleased to invite you to a presentation by David De Angelis from LaTrobe University /Abzeco (Applied Botany, Zoology & Ecological Consulting). David has extensive field experience working with frogs such as the Growling Grass Frog, and will provide information and tips on observing native frogs, and other related information. David has a Bachelor of Biological Science with Honours from La Trobe University. He has experience in flora and fauna survey, bushland management and education through involvement with the Mullum Mullum Festival, La Trobe Wildlife Sanctuary, the Field Naturalists Club of Victoria and the Field Naturalist Society of La Trobe University.
While with Abzeco, David has worked on a range of restoration projects and written several reports on land management, flora and fauna survey and Biodiveristy Assessments. He is particularly interested in the conservation management of reptiles and frogs, having surveyed for several threatened species including the Growling Grass Frog, Southern Toadlet, Striped Legless Lizard, Hooded Scaly-foot, Grassland Earless Dragon and Swamp Skink. Much of David's targeted fieldwork has been based in the Mallee and East Gippsland, and he has experience with a range of fauna monitoring techniques including radio tracking, camera trapping and mark-recapture.
Spaces are limited at this child-friendly event. Please RSVP to ffdc1999@gmail.com if you are coming along.
The presentation will be held in Room 4 of the Maroondah Federation Estate, 32 Greenwood Ave, Ringwood.
This event is hosted by the First Friends of Dandenong Creek and sponsored by Melbourne Water's Frog Census program.