10 February 2020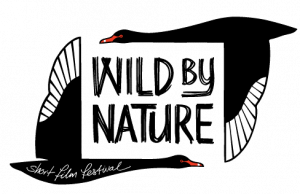 Map Unavailable
Date/Time
Date(s) - 10 February 2020 - 13 September 2020

The Wild by Nature Short Film Festival – hosted by Remember The Wild and Living Links –celebrates our close ties with Australia's amazing natural environments and emphasises that there is plenty to love and get amongst within the suburbs of Melbourne.
The film competition calls for entrants from primary schools, secondary schools and the wider community to produce short films that celebrate their love for nature. Films will celebrate why we love nature, why it is so good for us and how we can care for it, plus a special category of films focused on the Dandenong Creek. There are fantastic prizes to be won:
The winner of the Pobblebonk Prize (ages 12 and under) will receive a $1000 voucher for a wildlife experience with Zoos Victoria.
The winner of the Swamp Skink Prize (ages 13-18) will receive a $1000 voucher for video production gear, plus a hands-on workshop with the Remember The Wild productions team to finesse your nature filmmaking skills.
The winner of the Black Swan Prize (over 18) will receive $3000 cash.
Due to the COVID-19 pandemic, we have extended the Wild by Nature Short Film Festival with entries open until Sunday 13th September, and the screening event on Saturday 7th November. 
Spending time in nature can be really important during difficult times like these. We encourage you to get outdoors, enjoy nature and make great films about it. But we ask you to be responsible in doing so – head to the health.vic website for the latest recommended measures to keep yourself and those around you safe.
Sign up here to stay informed about Wild by Nature.
Visit the website to find out more.