12 April 2023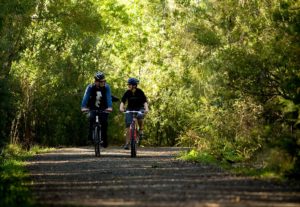 From 1 January 2022, the Port Phillip and Western Port Catchment Management Authority (PPWCMA) was integrated into Melbourne Water.
Living Links is now coordinated by Melbourne Water on behalf of its partner organisations.
This means that the catchment and waterways management responsibilities across the Port Philip and Western Port region now come under a single, integrated entity with a shared vision to improve and enhance our land, water and biodiversity.
Melbourne Water now hosts and coordinates the Living Links Program. Melbourne Water has been a longstanding partner of Living Links and will ensure Living Links continues its strong history of delivering on-ground outcomes through collaboration and partnerships.
The PPWCMA was proud of its strong relationships with partners, Traditional Owners and community groups. The PPWCMA's shared expertise, connections and projects have now become an integral part of Melbourne Water.
Samantha Bradley is now the Melbourne Water, Living Links Coordinator and can be contacted at: samantha.bradley@melbournewater.com.au