23 August 2019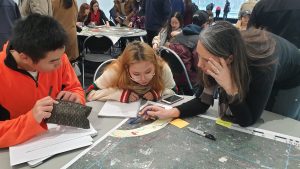 We are very excited to have a class of 20+ students from the RMIT Masters of Landscape Architecture program, along with their course coordinators Steve Mintern and Simon Robinson, working on a project to help us review our priority Living Links corridors and identify new ones.
The last mapping exercise was completed in 2014 so we are a due for a review.
The next step will be to look for 'gaps' in these corridors where recreational trails or native vegetation are lacking, and where we can concentrate our efforts to create a web of green spaces across Melbourne's south-east.
Below are some pictures from yesterday's workshop, where the students reviewed the corridors in partnership with the Living Links Coordination Committee.