2 August 2019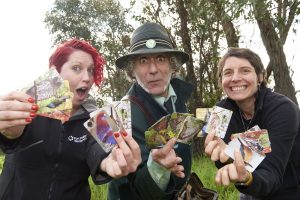 Fifteen iconic wildlife species living in the Dandenong Creek catchment (covering Melbourne's south-east suburbs) are being celebrated in the new Living Links Connies swap-card series.
The Connies is a collective of tram conductors, performers, educators, ecologists and nature lovers who appear at festivals, shows and other events throughout Victoria and beyond. They entertain, educate and inform, creating and distributing beautifully crafted collectable swap-cards that bring environmental, social, historic and cultural themes to your community.
The Living Links series features a wide range of species, from the tiny Dwarf Galaxias, an endangered native fish only 3-4cm long, to the Powerful Owl, Australia's largest owl with a wingspan up to 140cm.
The new swap-card series was officially launched last Sunday 28th July on National Tree Day, with Roberto from the Connies enthralling children, teenagers and adults alike with fascinating facts about these unique creatures.
To start collecting your own set of the Living Links swap-card series, come along to the First Friends of Dandenong Creek planting event on 17 August, the Doveton Show on 22 September, or stay tuned for another upcoming event where the Connies will be present.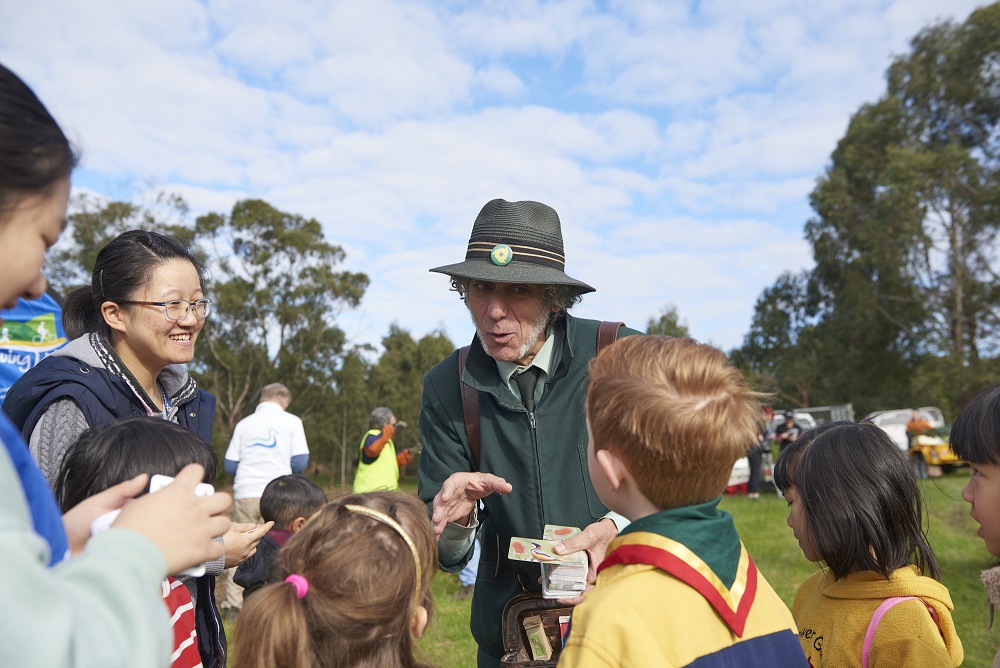 The Connies swap card series was supported by the Victorian Government through our 'Transforming the Dandenong Creek' project.